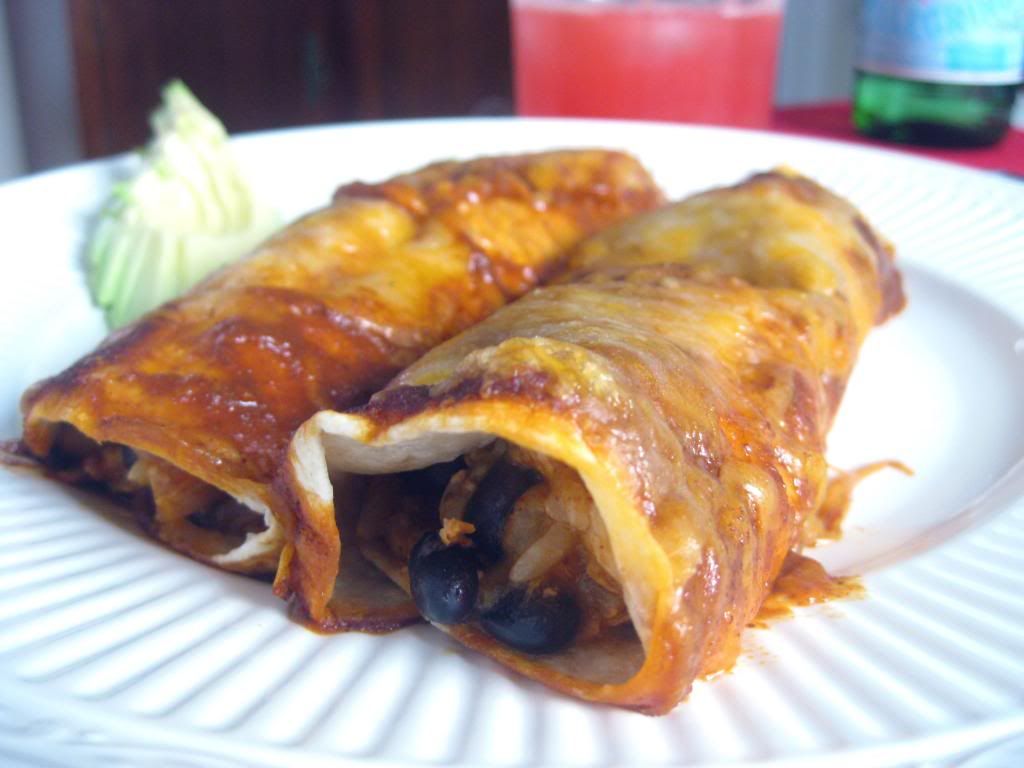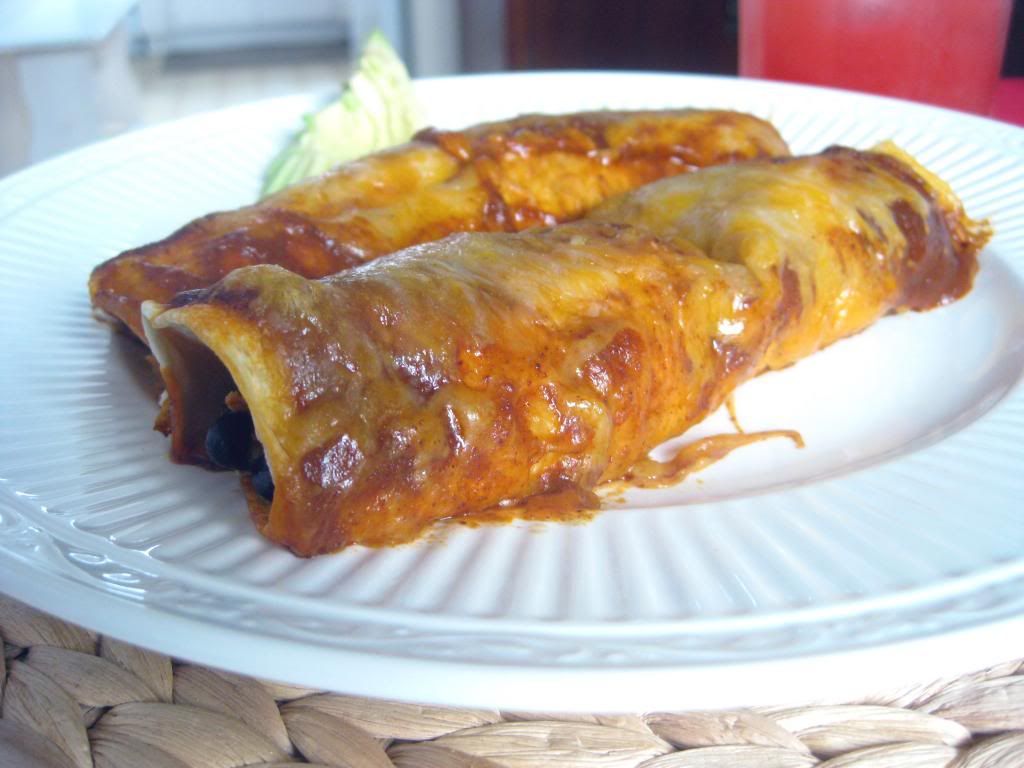 Over the last two weeks, I've made 2 meals. And both meals have been enchiladas. I've discovered that enchiladas are one of the easier meals to make, so long as you have tortillas, cheese, and sauce. (If you happen to have chicken, rice, beans and salsa, that doesn't hurt either.) Warning: this recipe is a a "by gosh and by golly" recipe, meaning there are no specific amounts. Just do what you feel.
INGREDIENTS:
about 2 cups
enchilada sauce
tortillas
Mexican cheese
shredded chicken
black beans
cooked rice
salsa (optional)
DIRECTIONS:
Pre-heat the oven to 350 degrees. In a large bowl, mix together chicken, rice, beans, cheese, salsa (if using) and enchilada sauce (reserve about 1/2 cup for topping). Use whatever ratio you like here. If you're a cheesy person (like me), load up on the cheese. Want more protein? Chock this mixture full of chicken.
Using a spoon, spread a layer of enchilada sauce on the bottom of a pan. Place a large spoonful of chicken mixture onto the middle of a tortilla and roll it tightly. Place, seam-side down into the pan. Repeat until the pan is full. Top all enchiladas with remaining enchilada sauce and cover with cheese. Bake for about 15 minutes, until all the cheese is melted.
Enjoy!