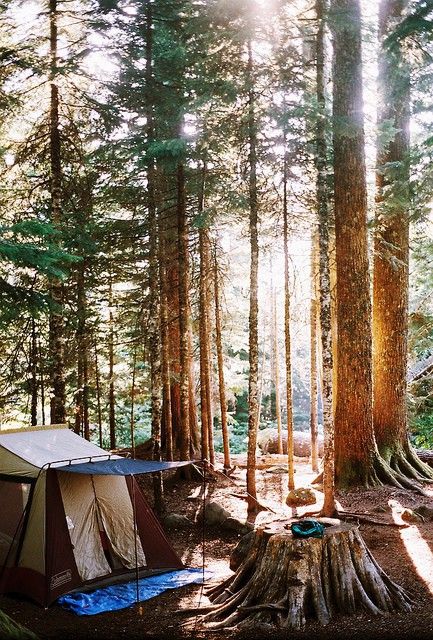 Today I'd like to talk a bit about camping. Are you into it? Growing up, my family never went camping but as an adult, I quite enjoy it. I've learned that the most important thing to consider while camping is where and how you sleep. Plan your camping trip so that you can sleep well, even if it means bringing along your down comforter. If you can sustain a full night's rest, waking up in the morning to the fresh scent of mountain air will feel unbelievable.
P.S. Have you heard of "
glamping
"? Would you ever try it?
Click on each photo to view the source.