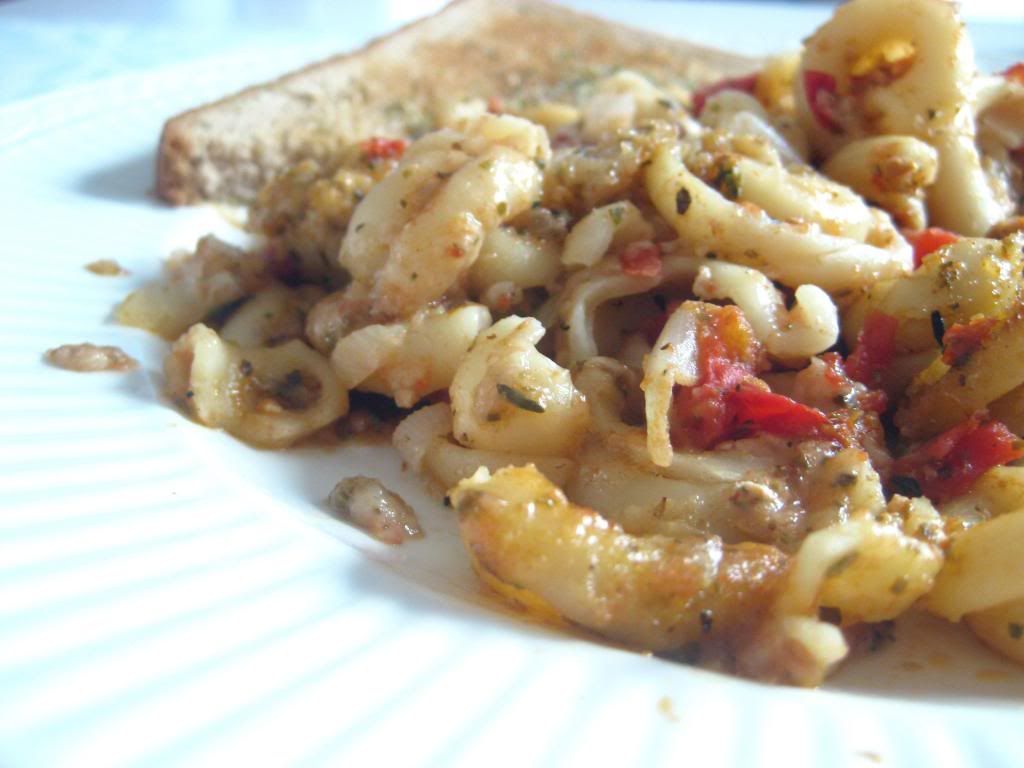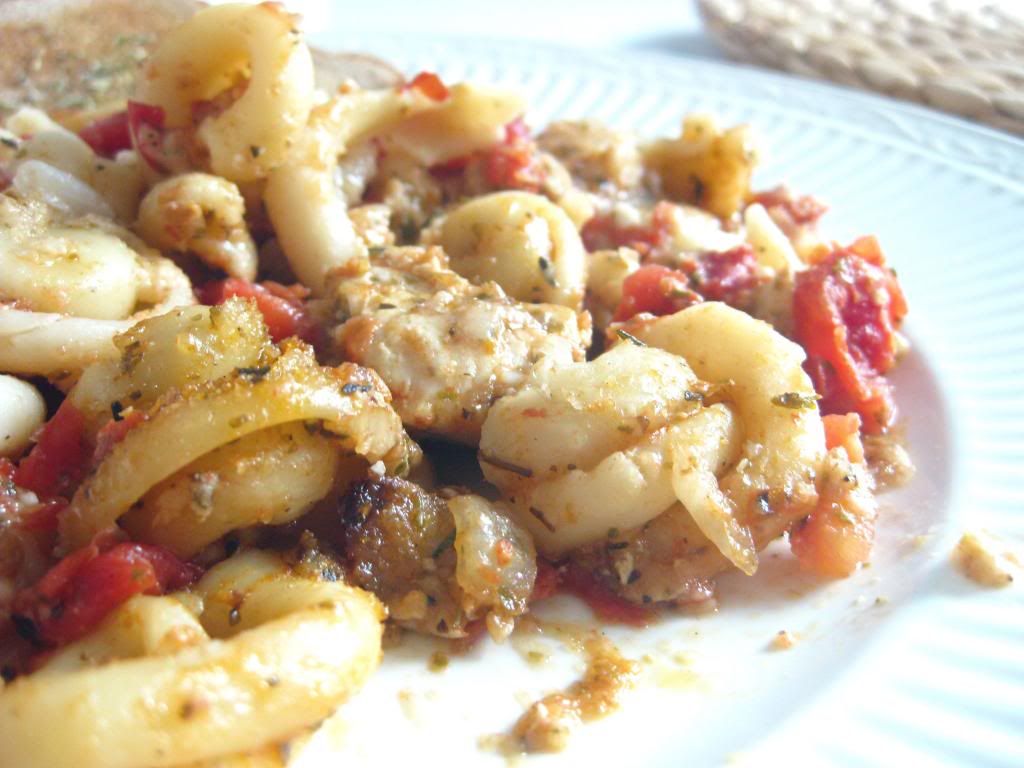 I love the smell of Italian food in my kitchen. It warms up the house and the aroma just feels like family. This pasta has become a staple dish in my home. It comes together quite easily and it always tastes amazing--one of those "grub" meals that just tastes good and fills your belly. It also uses ingredients that I usually always have on hand. Double-score!
Baked Italian Chicken & Pastina
Yield: 8 servings
Prep Time: 15 min
Cook Time: 45 min
Total Time: 1 hour
INGREDIENTS:
2 cups pastina pasta (or any small pasta - I used whole wheat shells)
4 Tablespoons olive oil
2 large boneless, skinless chicken breasts, cubed
1 small onion, diced
2 cloves garlic, minced
2 (14.5 ounce) cans diced tomatoes with juice
2 cups shredded mozzarella cheese
1/2 cup chopped fresh flat-leaf parsley (may substitute with 1/4 cup dried parsley or other Italian herbs)
1/2 teaspoon kosher salt
1/2 teaspoon black pepper
1/2 cup bread crumbs
1/2 cup grated parmesan cheese
2 Tablespoons butter, plus more for buttering the baking dish
DIRECTIONS:
Preheat the oven to 400 degrees.
Bring a medium pot of salted water to boil over high heat. Add the pasta and cook just until tender, stirring occasionally, about 5 minutes. Drain pasta and place in a large mixing bowl.
Meanwhile, put the olive oil in a medium saute pan over medium heat. Add the chicken and cook for 3 minutes. Add the onions and garlic, stirring to combine, and cook until the onions are soft and the chicken is cooked through, about 10 minutes more.
Add the chicken mixture to the bowl with the cooked pasta. Add the canned tomatoes, mozzarella cheese, parsley, salt, and pepper. Stir to combine. Place the mixture in a buttered baking dish. (9" x 13" or similar in size will do.)
In a small bowl, mix together the bread crumbs and parmesan cheese. Sprinkle over the top of the pasta mixture. Dot the top with small bits of butter. Bake until the top is golden-brown, about 30 minutes.

Buona Vita!