Palm Springs, California is a great getaway for anyone looking to experience the true desert beauty of California. It's about a two-hour drive from Los Angeles and makes for a perfect weekend trip. When we were there, Bradford and I described it as a more mellow form of Las Vegas -- hot weather, pools, good food and shopping, but minus the strippers and gambling. Just my style. I've put together a little travel guide for anyone planning a trip there soon.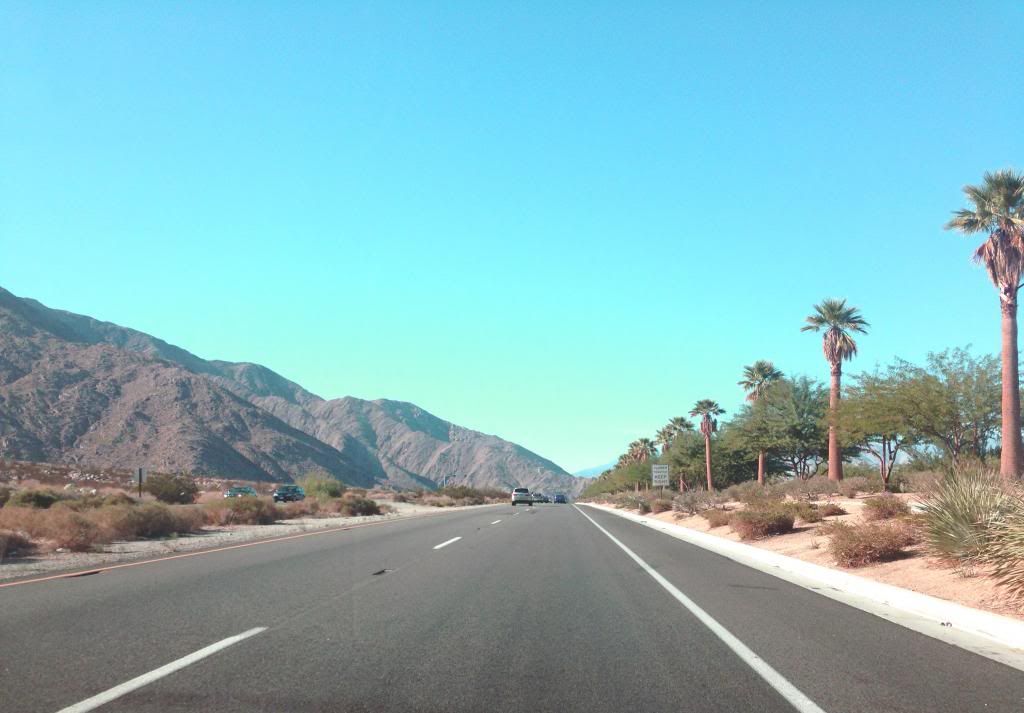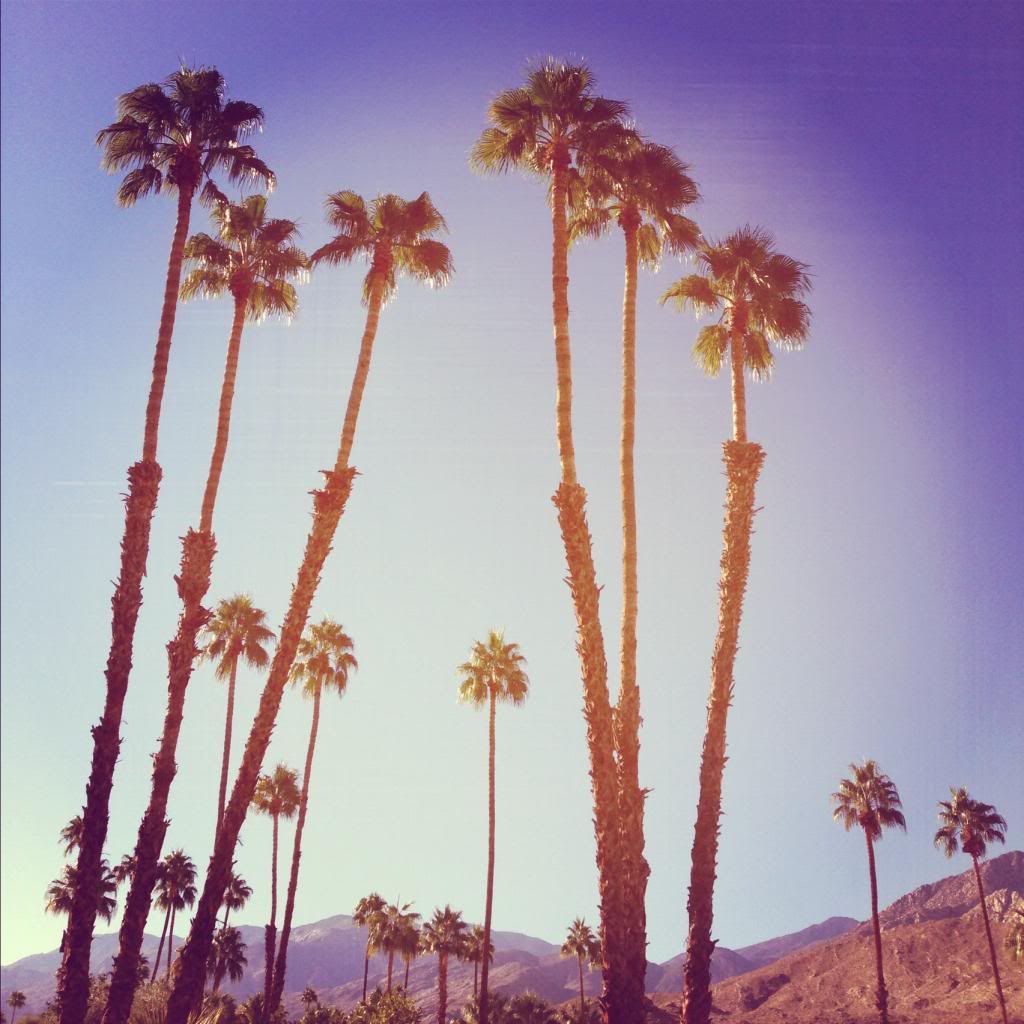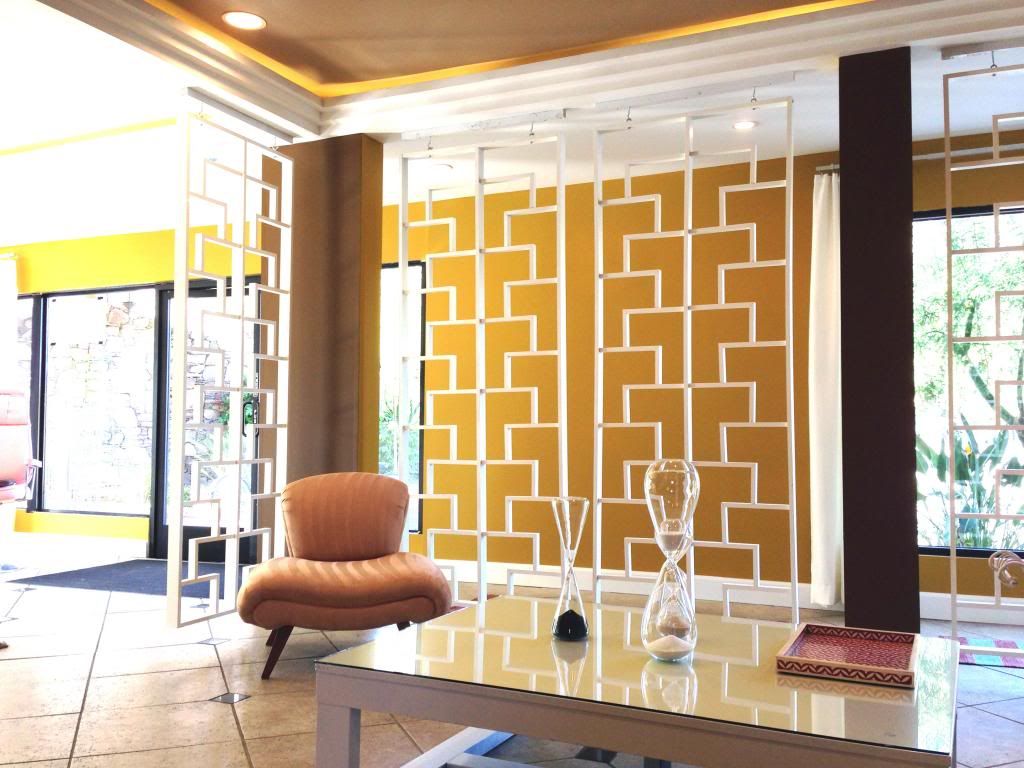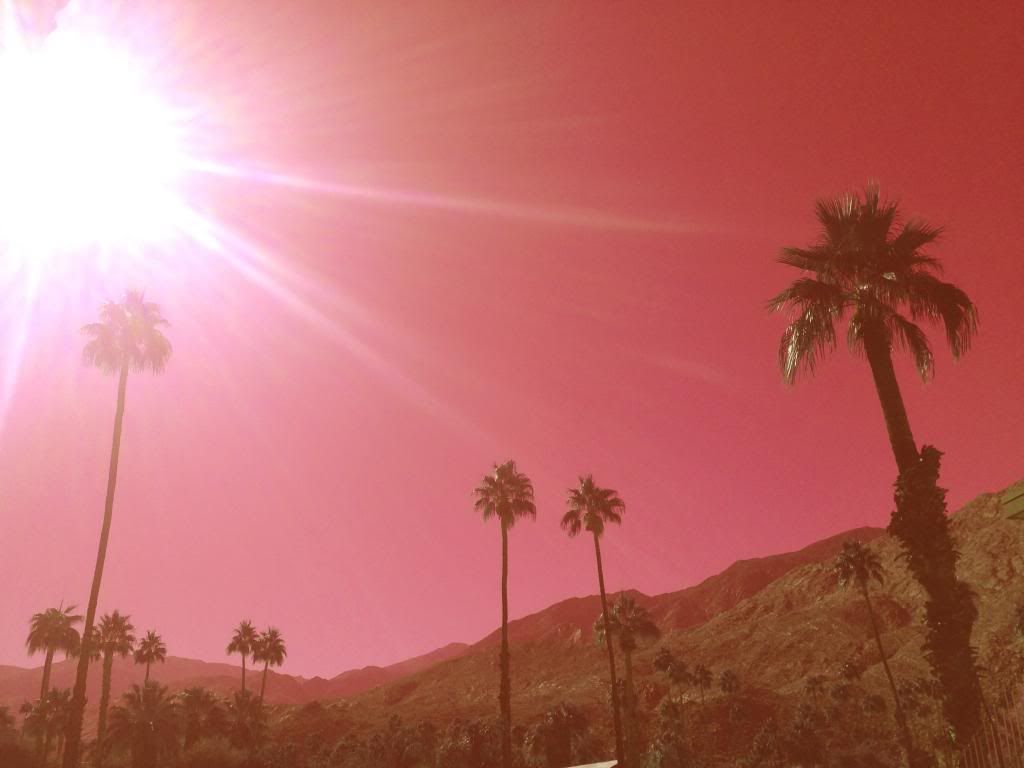 FEST Travel Guide: Palm Springs, California
TO STAY: While I would love to stay at the
Parker
someday, our budget was a bit smaller for this trip so we opted for
The Curve
. It is actually a recently renovated Travelodge, if you can believe it, and it is great! The rooms are modern and clean and come with free WiFi. The bathrooms are a bit small, but they are clean and the lotion/shampoo/conditioner samples smell delicious (a small but important thing for in my book). The pool/hot tub area is big, clean and, most of all, fun. Cabana beds line the pool and blow-up ducks and dolphins brighten up the area. A ping-pong table, firepit, BBQs and outdoor shower all add to the fun outdoor environment. I didn't realize this until after we left, but the hotel also offers free use of their desert cruisers (bikes) for all hotel guests.
TO EAT: We heard great things about
Rio Azul
so we decided to try it out for dinner and were not disappointed. The parrilladas basically give you anything you could ask for in a meal and while I don't drink, apparently the mango margaritas are amazing. For breakfast, head on down to
Cheeky's
, a modern, hip foodie paradise that does brunch right. You'll probably have to wait about 30 minutes but, from what I hear, it's worth the wait. Some other great food options include:
Woody's Burgers
for cheap but good grub and
Jake's
for a nicer affair.
TO DO: Take some time to explore the gorgeous mountains which make Palm Springs so beautiful and hop aboard the
Palm Springs Aerial Tramway
. It's a huge rotating tramway that takes you from 2,643 feet to the heart of the San Jacinto Mountains (8,515 feet) in 10 minutes. If you're feeling really ambitious, you can hike to the summit of San Jacinto (10, 834 feet) or you can just explore the woodsy areas on some less-intense hikes. There's also a restaurant at the Mountain Station for some
TO SHOP: We didn't have much time, but I was so drawn to all the brightly-colored home interior stores we saw while driving down Palm Canyon Drive, the main drag in PS. I was able to take a quick peek inside
Swank
and definitely liked what I saw. Another great home goods store is
Distinctive Home
. For purely Palm Springs-inspired clothing, visit the newly expanded
Trina Turk flagship boutique
.