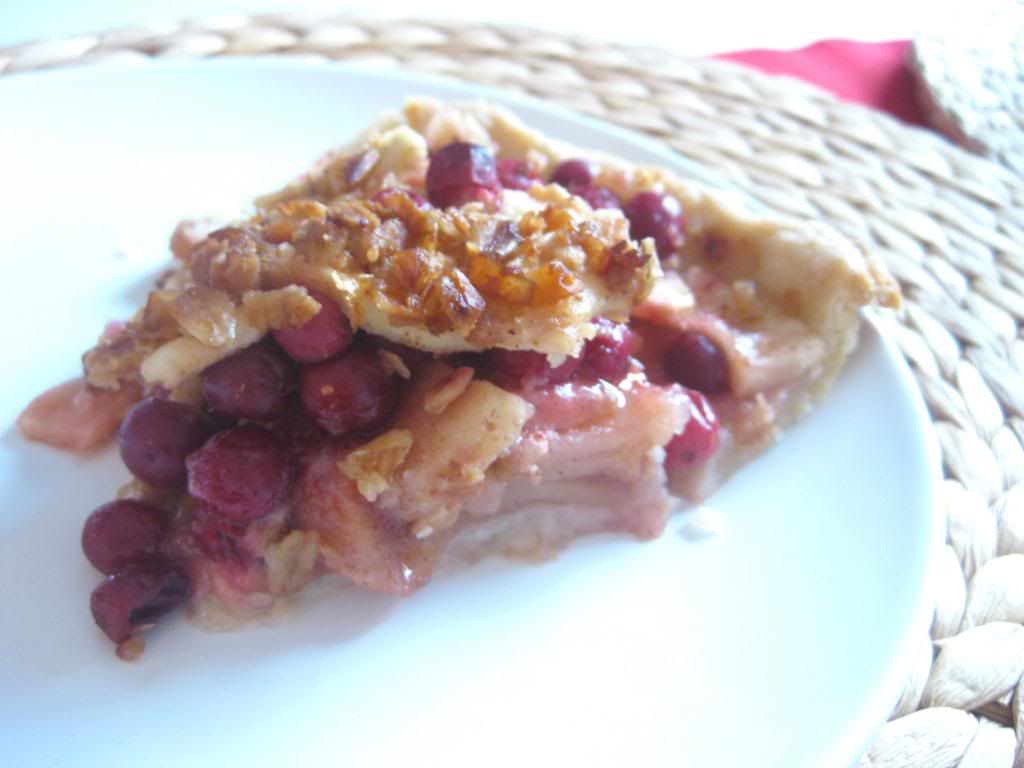 It all started one day a few weeks ago when Bradford sat down to read my November issue of
Real Simple.
(We recently cut the cord on cable TV so we've found ourselves with more free time, which I love!) All of a sudden, amidst the casual comments of
"Hey, do you wanna get this soup and crackers bowl?"
and
"Oxblood is a color?"
he exclaimed,
"You need to make an apple-cranberry pie for Thanksgiving. And a pumpkin cheesecake."
Haha. I had never attempted nor had I considered attempting messing with the tried and true holiday favorite of apple pie. But let me tell you, this apple-cranberry thing is something special. I was afraid the cranberries would be too tart and overpower the apples, but it was a perfect complement. Bright and cheery and delicious.
Also, I think I finally found my favorite
pie crust
.
Apple-Cranberry Pie
From
Real Simple
, November 2012 Issue
Yield: one 9-inch pie
Prep Time: about 30 minutes
Baking Time: about 1 hour
Total Time: about 1 hour, 30 minutes
INGREDIENTS:
1 unbaked
Basic Flaky Piecrust
2 pounds Granny Smith apples, peeled and very thinly sliced (about 6-8 apples)
2 cups fresh cranberries
3/4 cup sugar
3 Tablespoons cornstarch
1 teaspoon grated lemon zest
1/2 teaspoon cinnamon
1/4 teaspoon kosher salt
1/2 cup
granola
4 Tablespoons unsalted butter
DIRECTIONS:
Pre-heat oven to 375 degrees.
Toss together the apples, cranberries, sugar, cornstarch, lemon zest, cinnamon and salt. Transfer to an unbaked 9-inch piecrust. Top with granola and dot with unsalted butter. Bake for 50-60 minutes or until the apples are tender. (If the top darkens too quickly, tent loosely with foil.) Let cool before serving.